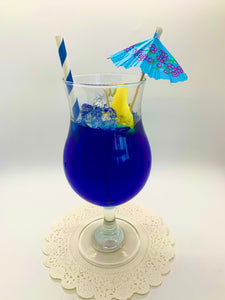 Blue Bahama- Gel Drink Candle
This gel wax candle mimics the your favorite blue drink.
It is scented as a tropical blend.
12oz- Gel candle with soy wax blend fruits
This candle will burn about 90-110 hours
The packaging will include non-wax decoration that is to be used when not actively burning.