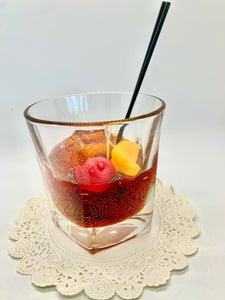 Old Fashioned- Gel Wax Candle
Our take on the classic "old fashioned" gives chill vibes. Whiskey and bourbon scented, with an orange slice and a cherry this candle is almost sure to pass as the actual cocktail. 

8oz- Gel candle with soy wax blend fruits

This candle will burn about 70-90 hours

The packaging will include non-wax decoration that is to be used when not actively burning.